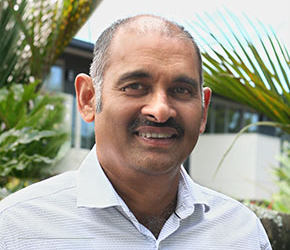 Ajit Balasingham
Chairman of the Board
Ajit is business advisory consultant specialising in growth, turnarounds and exit strategies for shareholders.
Ajit Balasingham grew up in Sri Lanka but moved to the UK where he completed a Management Accountancy degree. In 1987 he emigrated to New Zealand and settled in Whangarei, later qualifing through Northtec as a Chartered Accountant.
Ajit has run his own business advisory consultancy since 2009, specialising in growth, turnarounds and exit strategies for shareholders.
He has experience across a wide range of industries including food manufacturing, sales and distribution, transport, civil engineering, and steel fabrication. His breadth of is knowledge is further augmented by involvement in the property development, quarrying and boat building sectors. He is also a former Chairman of Northland Rugby.
Ajit and his wife Minesha have an adult son. Outside of work, Ajit enjoys walking, hiking and keeping fit and active which is probably just as well given his love of food and the fact that his signature dish is a decadent chocolate pudding.
Suzanne Brocx
Deputy Chairman
Suzanne Brocx, joined the Board in 2014 and was appointed as Deputy Chairman in 2017...
Deputy Chairman, Suzanne Brocx, has been on the Baord of Trustees since 2014.
Suzanne and her husband Terence have two adult children and have lived in the Bay of Islands for over 20 years. They milk 650 cows on 2 dairy farms in Okaihau and Ohaeawai.
A Registered Nurse by profession, Suzanne has a Masters in Nursing (Clinical). She has held management positions at Greenlane Hospital and managed Hospice Mid-Northland from 1999 to early 2008. In 2008 she became the regional educator/advisor for North Haven Hospice and set up a palliative care education service for Northland.
She now contracts to Hospice New Zealand as a peer mentor and is a clinical consultant for Pal-Care Pty Ltd. (an online patient management application).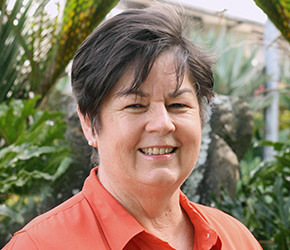 Vicki Douglas

Vicki is a qualified pharmacists and owns three pharmacies in the Far North.
Vicki Douglas grew up in Kerikeri but spent her teenage years in Auckland, before moving to Upper Hutt for study. Vicki qualified as a pharmacist in 1982 and in 2008 she returned to Kerikeri where she bought her own pharmacy. She later expanded to three sites.
Vicki joined the board in 2014. Now that her two children have grown, Vicki spends a lot of her spare time on Rotary community projects.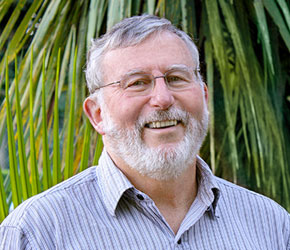 Brent Hewitt

Brent has been an Accountant for over 30 years and currently works at Sumpter Baughen...
Brent has been an Accountant for over 30 years and currently works at Sumpter Baughen.
He gives a lot of time to the community and is a longstanding member of Lions. A passionate rugby supporter, Brent is the past President of the Northland Rugby Union and has spent nearly three decades volunteering as a referee and assisting with rugby management.
He loves spending time with his three children and three grandkids and is hoping for more. He also enjoys fishing and gardening.
Richard Aston

Richard has considerable experience in not-for-profits, social services and psychology...
Richard joined the board in Feb 2021.
Having moved to a property in Kerikeri 2019, he lives on 3.5 acres in a converted ex-Whangarei Hospital building that was built in 1910 and variously served as a men's ward, maternity unit, general ward and mental health unit.
Richard has a long history in the not-for-profit area, having established and headed up the fatherless boys' mentoring organisation 'Big Buddy' for over 15 years. His governance experience covers a wide range of boards, trusts and government panels, including being a current lay member of the Medical and Osteopathic Councils, and the Ministry of Social Development Benefit Review and health regulator Professional Conduct tribunals. He is also a former chair of Consumer NZ.
Richard's background is predominately in social services but has spanned psychology, non-profits, management, corporate IT & Digital.
Richard is particularly interested in boys' and men's health and well-being and together with his wife, Ruth Kerr, co-authored a book on parenting boys, Our Boys – Raising strong, happy sons from boyhood to manhood.
Outside of work, he loves being the father of four adult children, and Grandpa to four grandchildren, with whom he gets to make up stories, tell tall tales and indulge in imaginative play. He also loves gardening.
Richard's favourite saying is borrowed from EE Cummings… ''the most wasted of all days is the one without laughter''.
David Hansen

David joined the board in June 2021 and has qualifications in Bachelor of Engineering.....
David joined the board in June 2021.
David has a degree in Engineering and will bring a strong expertise to the board with his skills in Engineering, also Project Management and General Management.
He has been a Director of BECA [Consulting Engineers], Engineering Manager at Auckland International Airport and GM Operations at Auckland International Airport.
Although born in Kawakawa, his family moved to the Bay of Plenty when he was 2yrs old and David grew up on a dairy farm 13 miles out of Whakatane towards Rotorua. He went to a boarding school at Palmerston North Boys High and went on to study at Auckland University. David and his partner now live in Auckland with Maggie, their on loan Scottish Terrier. David has two daughters and 3 grandsons to help keep him busy.
Being an ex tradesman he loves fixing things, building and cars. David is also a Rotarian, a Presbyterian and currently is Chairman of the Board of Presbyterian Support Northern and International Commodore of a global boating fellowship boasting 3500 members. A big fan of Indian food especially vegetable Korma. Ironically his favourite saying is in french: "Bon appetit" [from living two years in France]
His ambition in life is to use his experience to help others, to restore his Austin Healey 3000, to enjoy life in this beautiful country and see his grandsons grow up.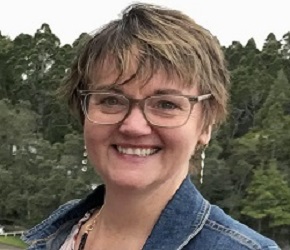 Barbara Imlach

Barbara joined the Board in October 2021 and is a qualified director....
Barbara joined the Board in October 2021.
Barbara is a qualified director (Chartered Member of the NZ Institute of Directors) and experienced senior finance executive (Chartered Accountant CAANZ).
Barbara is an experienced CFO with proven strategic and leadership skills, expertise in financial control and governance, commercial management, and business transformation.
She has worked in a wide range of industries including health, social services and housing.
A director in the NFP sector, she is also on Audit and Finance committees.
Barbara and her husband Paul have three adult children and in her spare time she enjoys walking the dog, travelling ( when possible) and playing bridge.